Welcome to Wise Men Wednesday, your weekly dose of Christian wisdom to thrive at home and in your business.
Posts published this week:
After A Heart Attack A Neighbor Became My Friend:

Do you listen to His quiet, but powerful voice?

Or are you like me and often tune Him out preferring instead to work, listen to music and podcasts, read books, watch TV, and join zoom meetings to distract you from ever really hearing Him.

I often think… What if He asks me to do something I don't want to do?
Skip The Line: A Review Including 10 Ideas For James Altucher To Sell 100,000 More Books:

You don't need to spend 10,000 hours learning a new skill to become proficient and be able to make a living. You needn't abide by our culture's rules for success and the path to reach the top. You can find your purpose and break out of the box.

But to succeed, you must walk a path that very few of your peers are willing to take. The path is lonely, full of self doubt, and difficult to find and traverse. But don't let anyone stop you from achieving your goals.

To skip the line you must do the unthinkable. Run towards fear. Dig deep and find the real answers to important questions. And grow your creativity muscle.

I encourage you to read James's book if you want to lead your business and family to new heights.
In case you want to catch up on all the prior posts the full catalog is here.
Words of wisdom: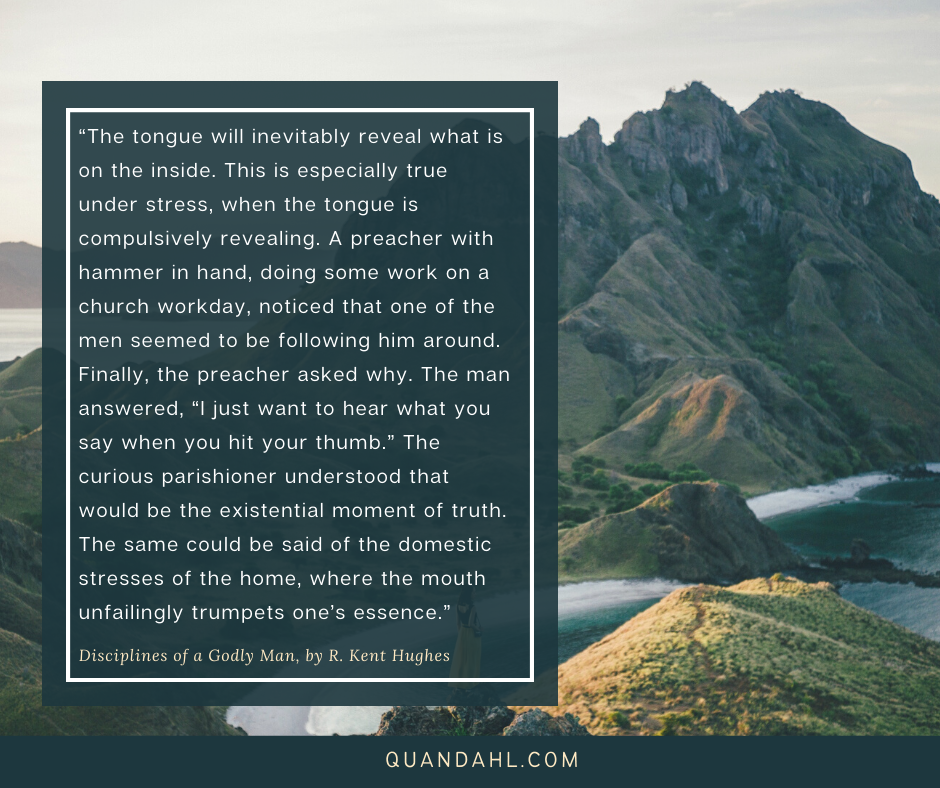 "The tongue will inevitably reveal what is on the inside. This is especially true under stress, when the tongue is compulsively revealing. A preacher with hammer in hand, doing some work on a church workday, noticed that one of the men seemed to be following him around. Finally, the preacher asked why. The man answered, "I just want to hear what you say when you hit your thumb. " The curious parishioner understood that would be the existential moment of truth. The same could be said of the domestic stresses of the home, where the mouth unfailingly trumpets one's essence."

Disciplines of a Godly Man, by R. Kent Hughes
Have a great rest of the week!
James Quandahl