Welcome to Wise Men Wednesday, your weekly dose of timeless wisdom to achieve complete life balance.
Posts from this week: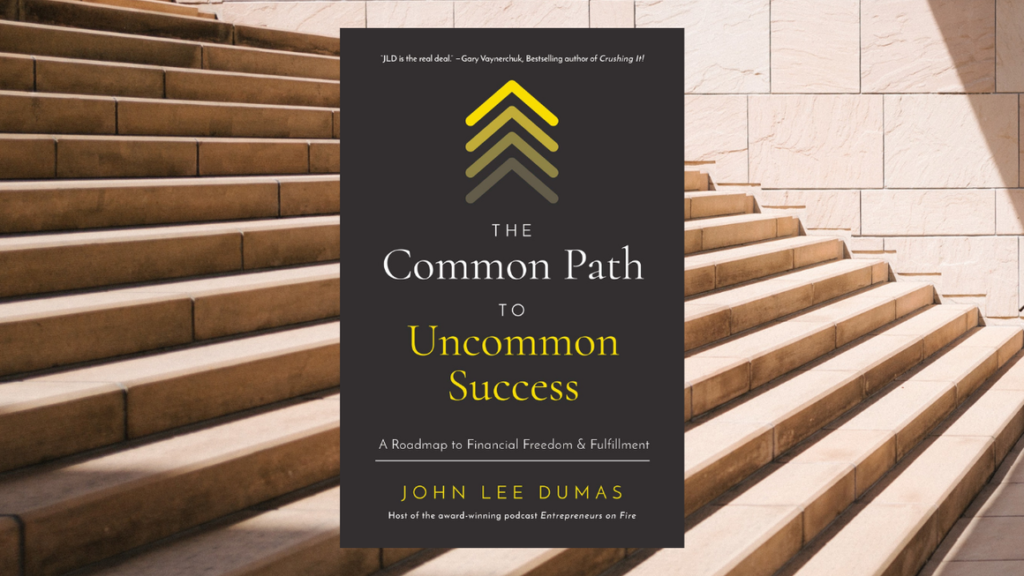 John Lee Dumas (JLD) filled the pages of his book, The Common Path to Uncommon Success, with detailed instructions to identify your big idea, how to niche deep, create an avatar, find a mentor, create a mastermind, ask your avatar the right questions, how to build systems and processes, and much much more.
Even if you've been a listener of the Entrepreneurs on Fire (EOFire) podcast for as long as I have, you are guaranteed to fill pages of notes. I'm impressed that even after 3,500+ podcast episodes, JLD continues to share novel takeaways in this book.

When planning a new creative project or business you should start by making a list of what you like about the projects that inspire you and that you enjoy consuming. Then make a list of what you don't like. When John Lee Dumas was completing research before launching the the EOFire podcast in 2012 he wrote this list containing his dislikes about many of the other business podcasts:
The hosts rambled and interrupted the guest frequently
Poor audio quality
The hosts repeated stories about themselves that listeners had heard many times (a personal pet peeve of mine…)
The guests didn't share specific stories or experiences, just vague ideas of success and motivation
The hosts released new episodes rarely and sporadically
The hosts never asked clarifying questions or even seems to acknowledge what the guest had just shared
Interviews lasted for forty-five to seventy-five minutes when there was usually less than twenty minutes of actual value.
With his list of likes and dislikes in hand it was easy for JLD to create a new list that he thought would make a fantastic show. (And he was right!) Next, he niched down deeper and deeper until it hurt.
Podcasts from this week: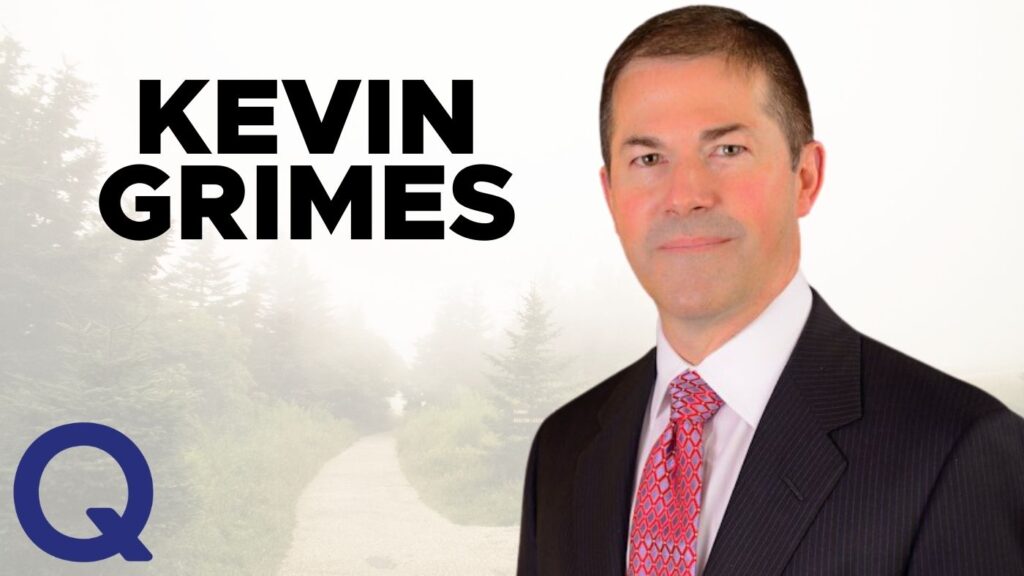 Kevin Grimes is an attorney with Thompson Burton, in Nashville, Tennessee. He has practiced law for 35 years. For the last 29 years, he has specialized in direct selling law, as well as the practice areas frequently associated with them including food, drug, cosmetic, and dietary supplement law; contracts; distributor compliance; and international expansion.
On the personal side, Kevin has been involved in youth ministry for 23 years. He was a therapeutic foster parent from 2000 to 2013. During that time he fostered 30 teenage boys, and adopted two of them. In 2018, he adopted a 14 year old from Bulgaria, and in 2020, he adopted another 14 year old from Latvia. Since 2016, he has participated in orphan hosting programs that bring orphans from developing countries to the U.S. for 4-5 weeks over Christmas and 4-8 weeks over the summer. He has hosted 9 different orphans from Latvia over the last five years. Several times a year, he volunteers at Hogar CIMA, a group home for abandoned children in Lima, Peru.
Kevin does not believe that we are on this planet to suck air for six to nine decades and live a life that is primarily about maximizing our pleasure, comfort and ease. Rather, he believes that we are here to make a difference in the economy of eternity and the Kingdom of Jesus Christ. His passions are Jesus, youth ministry, orphan care and making differences in the lives of children.
In this conversation with Kevin Grimes, you'll hear:
-Why we wouldn't necessarily want to live forever…01:30
-The art of being fully present with God…05:45
-Tips on disciplining one's self to sleep with the mind racing to and fro…09:00
-"Getitness" and the benefits of being more present…12:30
-How sheltered Americans can open their eyes to the realities of other cultures…16:50
-How Kevin began his journey ministering to the extreme poor around the world…21:35
-Success stories as a foster parent…27:00
-Lessons learned during on the job training parenting traumatized teenage boys…37:55
-"There's always doubt" in these kids…41:30
-How orphanages fall short in preparing children for the harsh realities of life…48:00
-What it's like to love children who've never before been loved…54:00
-Eliminating the orphan issue is easier than you might think…57:30
-Why Americans are so unhappy, even though they've got so much stuff…1:05:50
-How to get involved if adoption isn't possible for one's situation in life…1:10:00
-Experiencing the "American Dream" doesn't come without obligations and responsibilities…1:16:45
-Kevin's personal spiritual disciplines…1:18:30
-And much, much more!
I want to hear from you:
Can you please spare ten minute to chat with me and answer four simple questions? It will help me learn more about you.
If yes, please hit reply and say I'm in. We'll find a time that works best for you.
Words of wisdom:
"Our obsession with checking boxes for some fleeting feeling of productivity becomes a vicious cycle that is incredibly hard to break. We're addicted to accomplishing things, even if those things are unimportant or irrelevant. When we try to do more things than we have time for, we will always feel out of balance. This unhealthy need to feel productive will keep us on a treadmill of to-do lists for the rest of our lives, and it will keep us from ever being able to enjoy rest, feel peace, or create balance."
–Take Back Your Time, and upcoming book by Christy Wright
Have a great rest of the week!
James Quandahl