Welcome to Wise Men Wednesday, your weekly dose of timeless wisdom to thrive both at work and at home.
Posts from this week:
After living in the south for a couple of years I returned home to Michigan for a visit with my family. My sister and I took a walk through her neighborhood and I smiled and waved at every person we came across.
I waved at her neighbor across the street getting into their car. No reply.
I smiled and waved at the lady walking her dog. No response.
I goofily waved at a car full of people heading out to dinner, the movies, or to the grocery store. Ignored again.
I thought, "What is happening here?"
Part of what encouraged me to quit my job and move to South Carolina was the friendliness of the people I first encountered here. When you see someone you recognize at the grocery store you go out of your way to say hello and chat. Everyone makes eye contact with their cashier and makes small talk. We sit on our front porches and invite strangers up to sit and talk. And we wave at everybody we come across while out and about. It's different than where I grew up and while on vacation I was quickly reminded of this.
My sister looked at me and said, "Why are you waving at everyone? We don't do that here."
I replied, "But, why not?"
How do we become good neighbors?
Podcasts from this week: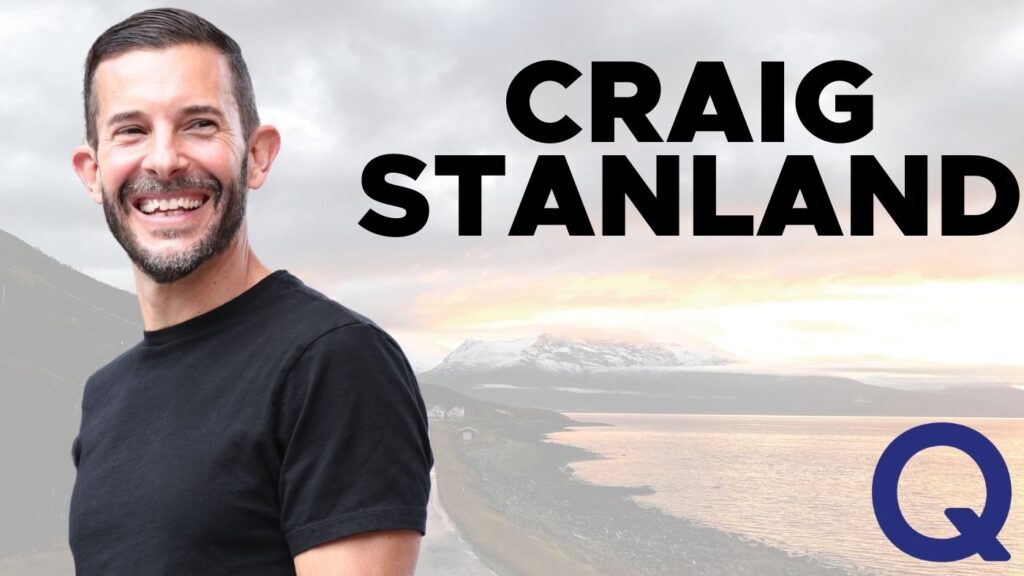 In 2012, Craig Stanland made a choice that would cost him everything. After exploiting the warranty policy of one of the largest tech companies in the world for almost a year, the FBI finally knocked on his door.
He was arrested and sentenced to 2 years of Federal Prison, followed by 3 years of Supervised Release, and ordered to pay $834,307 in restitution. He lost his wife, his homes, his cars, his career, and even his identity. He wanted nothing more than to die.
A well-timed prison visit from his best friend of over thirty years turned his life around.
Today, Craig is a best-selling author, TEDx speaker, and Reinvention Architect. He works 1:1 with clients to empower them to break free from their self-imposed mental prisons so they can reinvent their lives with passion, purpose, fulfillment, and meaning.
His book, "Blank Canvas, How I Reinvented My Life After Prison" is available on Amazon.
In this episode, you'll discover:
-Learning the podcasting craft with a true master…01:30
-Craig's vision as a writer and entrepreneur…07:37
-How to be grateful when things aren't going very well…10:23
-Barriers to expressing gratitude…16:54
-How to teach others how to sell with integrity…22:37
-Creating a personal set of values…27:52
-The one thing that derails people's values more often than not…36:34
-Allowing Resistance to be your muse…43:28
-Using meditation to spur the creative juices…55:38
-The critical elements of building self-trust…1:04:23
-Cultivating friendships that will empower you to reach your potential…1:09:25
-Involving the right people with your business and life…1:17:21
-What challenges Craig is going through right now…1:20:00
-The Forgiveness Journey…1:24:06
-Thoughts on forgiving others who have hurt us…1:30:48
-And much, much more!
I want to hear from you:
Are you willing to schedule a quick ten-minute chat to answer four questions? It will help me learn more about you.
If yes, please hit reply and say I'm in. We'll find a time that works best for you.
Words of wisdom:
"So this billionaire looked at me and said, 'Have you ever read the book The Tortoise and the Hare?' 'Funny, that is what you have for me?' I said. 'That is your pearl of wisdom, an Aesop fable?' He laughed at me and continued: "Every time I read the book, the tortoise wins!'

We live in a culture full of hares, people who can't keep their eye on the ball, who can't be focused or intense for very long at all; they can't even keep their eye on the goal long enough to win the race. Slow and steady wins the race."
–EntreLeadership, by Dave Ramsey
Have a great rest of the week!
James Quandahl