Welcome to Wise Men Wednesday, your weekly dose of timeless wisdom to thrive both at work and at home.
Posts from this week:
Many years ago I led a small Best Buy store in Michigan. The neighboring city to my store was a beautiful beach community home to one of Michigan's most underrated beaches. The community directly surrounding my store was depressed and the beach community was affluent. Both of these cities shopped at my store.
Right across the street from my store was a Walmart. At first their electronics department did a much better job than my store at reaching the customers in my store's backyard and I could not figure out why.
It wasn't until I was walking around the Walmart picking up groceries that I had an ah-ha moment.
"My store's employees are all from the neighboring city and we don't have hardly any team members from the surrounding neighborhoods."
We are not mirroring half of the customers in our store's community!
Looking around me in the checkout line I noticed that many of the employees were speaking Spanish with the customers. Wow!
None of my current employees speak Spanish.
When I opened my eyes and looked at my community and the customers we were hoping to serve I saw that we had been doing a terrible job. Something had to be done…
Podcasts from this week: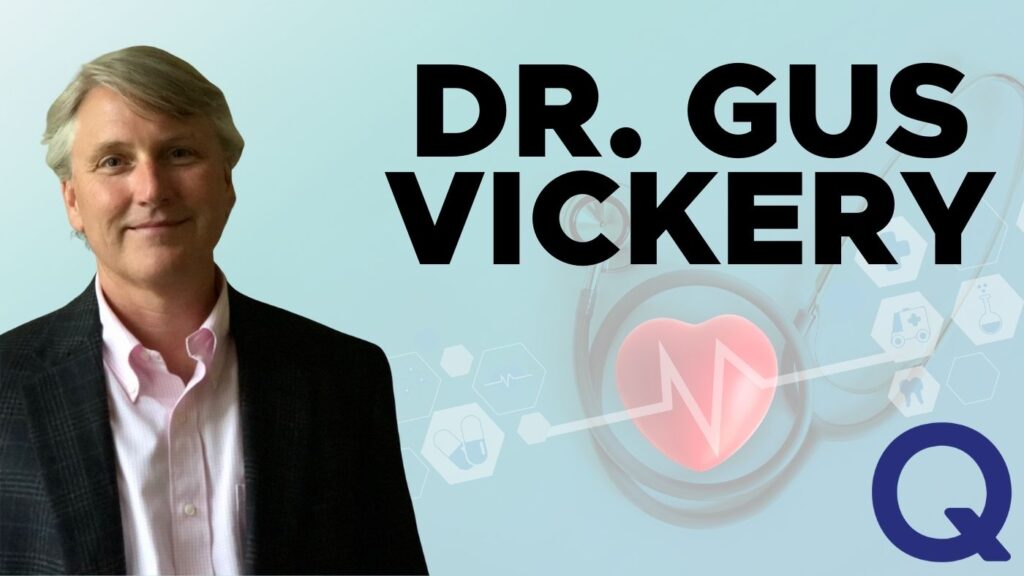 He founded Vickery Family Medicine in 2005 which has grown to multiple medical providers serving in 3 locations including The Clinic at Biltmore, an innovative direct to employer clinic for The Biltmore Company. Vickery Family Medicine has received numerous awards for customer service and quality.
Dr. Gus Vickery is a board-certified family physician who specializes in personalized health consultations focused on total body and mind optimization. He is also a speaker and the author of Authentic Health.
He offers personalized health consultations both virtually and in-person at his office in Asheville, NC. He uses advanced biometrics, genetics, hormonal assessments, metabolic and nutritional assessments, and other advanced diagnostics to determine the proactive and comprehensive strategies that will help his clients experience their best health and lifespan. He is an expert in the use of peptides, targeted supplementation, and hormonal optimization to potentiate an individual's best health.
Dr. Vickery is an honor graduate of the Medical College of Georgia. He is a member of the Alpha Omega Alpha honor medical society, and teaches medical students for the department of family medicine of The University of North Carolina at Chapel Hill. He has served as president of the Western North Carolina Medical Society.
In this episode, you'll discover:
-The impetus for Dr. Vickery's new book…01:44
-Which of the 5 pillars of community and environment are the most urgent to address…08:34
-Why the environment around us is designed to sabotage our health without our own intervention…
-Signals your health is not optimal…13:56
-Questions to ask to know what kind of doctor you're working with…22:54
-Ways to optimize your sleep…27:30
-The definition of good health…34:20
-Why fitness and nutrition need to placed in their own separate buckets…37:45
-Posture is one of the most neglected element of our health…42:20
-How playfulness contributes to our overall fitness…46:01
-The foundational importance of maintaining strength…51:50
-Benefits of exercising parts of the body you don't usually use…58:20
-And much, much more!
I'd like to hear from you…
I want to get to know you better.
Are you willing to schedule a quick ten minute chat to answer four questions? It will help me learn more about you.
If yes, please hit reply and say I'm in. We'll find a time that works best for you.
Words of wisdom:
"Any act that rejects immediate gratification in favor of long-term growth, health, or integrity. Or, expressed another way, any act that derives from our higher nature instead of our lower. Any of these acts will elicit Resistance."
-Steven Pressfield
Have a great rest of the week!
James Quandahl